Ellen Banda-Aaku is an award-winning writer and patron of The Pelican Post.
 Among many other awards, Ellen's first published book, Wandi's Little Voice, won the Macmillan Writer's Prize for Africa in 2004 and her first novel, Patchwork, won the 2010 Penguin prize for African writing. The judges described the author's style in Wandi's Little Voice saying she had "rare gift for revealing the truth and contradictions at the core of human relationships". She also won the coveted Commonwealth Short Story Competition in 2007 for her story "Sozi's Box". Her short stories have been published in anthologies all over the world including 
Australia
,
South Africa
, the
UK
and the
US
.
Ellen has written a piece for The Guardian, published online today, discussing the apparent culture of 'airbrushing' teen fiction across the African continent. She also talks about why charities such as The Pelican Post are important and why she is supporting its latest project, #projectkala
"With my latest title that is the risk I have taken because I strongly believe that creative stories that address themes unaltered are more likely to stimulate the mind. And few would argue that there is an urgent need to encourage reading at a time when increased economic constraints mean governments in most of sub-Saharan Africa, are struggling to fund books for schools.
And in richer communities where books are affordable, reading as a leisure activity is losing out to games consoles and the internet. I agree that the way forward is to encourage reading from a young age but to also ensure that children continue reading as young adults. The best way to do so is by ensuring that the books made available encourage readers to go back for more.
This fact has been realised and a number of international organisations are working in Africa in various ways to promote reading among young people who live there. There are some great new initiatives such as providing books and other reading materials in schools and communities, to encourage the love of reading.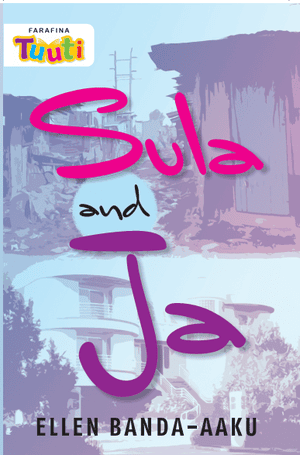 It is also important to promote reading not just in English but in local languages. So I want to tell you a little bit about #ProjectKALA (Keeping African Languages Alive) and its innovative approach.
As the Patron of The Pelican Post, an organisation that aims to promote reading by increasing access to books in Africa, I am proud to be supporting #ProjectKALA's mission to raise funds for publication of books in local languages. Using Crowdfunder to gather supporters, the aim of the project is to create a bilingual edition of Handa's Surprise (published by Walker Books) in Fante and English, to be distributed throughout schools in the Elmina District of Ghana. It's a very worthy project and I hope lots of people will support it.
Although the challenges are many, headway is being made. But if all the efforts to stimulate and promote reading and transform young readers to adult readers are to succeed, they need more stories they can identify with. Stories that portray a picture of society, as is, ambiguity and flaws included. No air brushing please."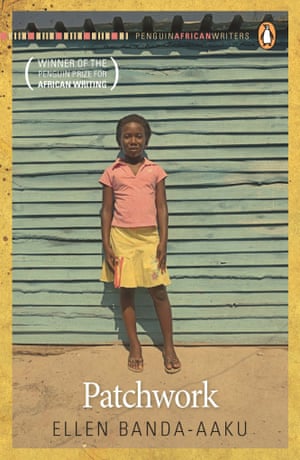 Read the full article in The Guardian Children's section online, here.
Ellen Banda-Aaku's book Patchwork (which won the Penguin African author prize 2011) is available from the Guardian bookshop. Find out about Ellen's other books, including Sula and Ja.