Our Must Haves today are platforms (really!) A friend proudly showed us a photo of her new platforms this summer and almost caused WWIII amongst our group. She is petite and wore these… fat shoes on the end of her feet, the sight of which immediately caused a negatively-expressed outward reaction from us (we're from south London – we EXPRESS ourselves very well!). However, she is a quite a fashionista, so Planetfem decided to look a little closer at what we're missing, this epidemic of fat footers chumping along the city's pavements… and during our inspection, we found these must haves. These Cute Stella McCartney's Elyse lace-up platforms!
Now, don't get us wrong, we still think most platforms and chunky shoes ARE butters (=ugly, south London speak), however, if one must get fashionable, these fat chunkalunk babies are the closest we'll ever get to this freaky foot fetish the yoot of today have been infected with. Apparently, it was all started by Prada in Autumn 2013 and, like most fashion trends, it has taken a while to get down to the streets. Well, it's finally here.
And just to prove they ARE fashionable… here's a Hollywood fashionista, Gigi Hadid (Google her) wearing them…
and then we saw these: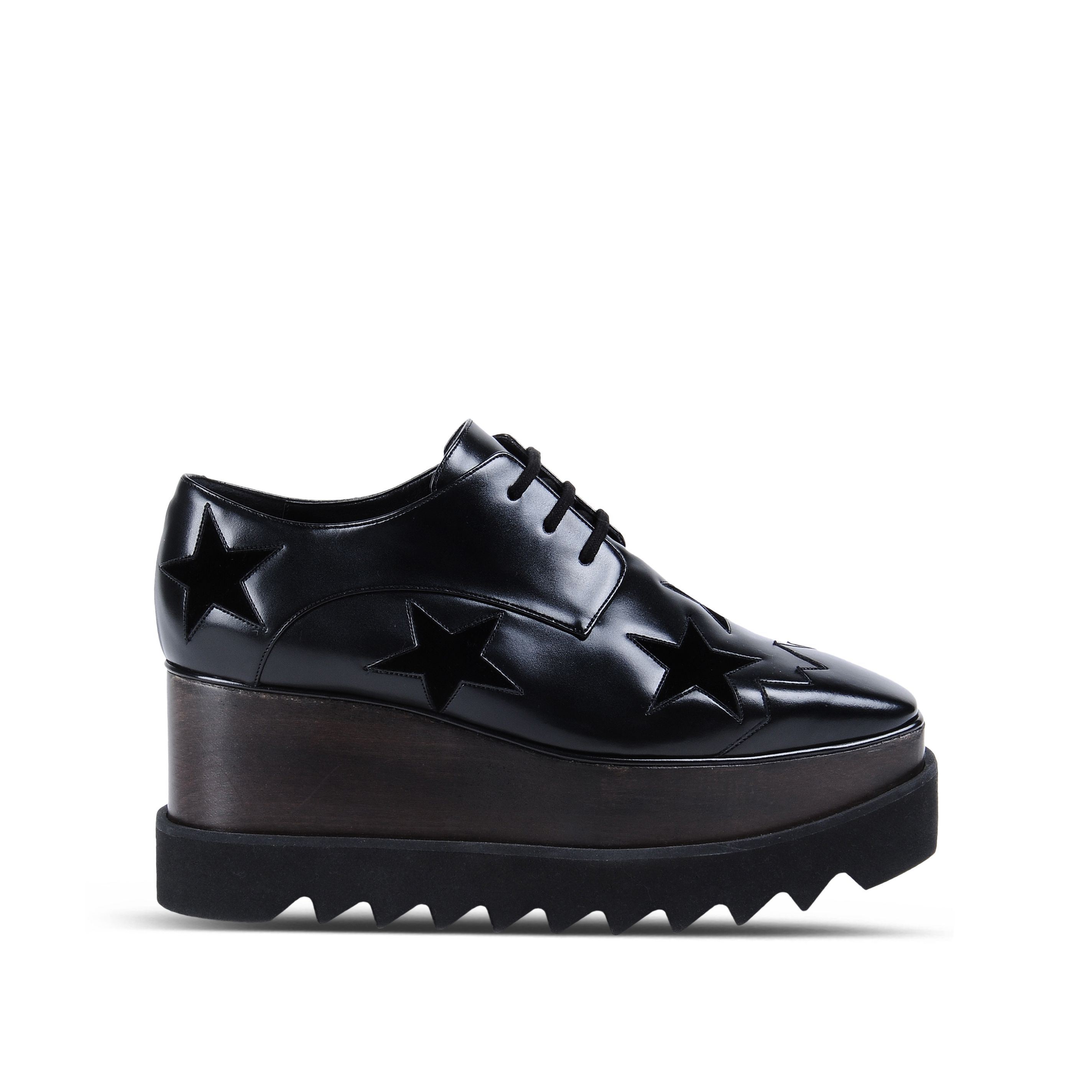 and we have to admit… we fell in love… just a little bit.  They remind us of the platform fashion in the nineties. Every weekend, there would be queues of girls outside Shelley's in Kings Road for the latest platforms, wallabies or kickers. These are the noughties remake and they are super-cute. But at $1080, super expensive. So Santa probably won't be bringing these for us this year, but it might just help us to better understand our more fashionable friends! Anyway, if they're good enough for Rihanna.. right?