Brilliant Young Africans:  A 22 year old was named as the grand prize winner of the Anisha prize in December for designing and launching an innovative app which has reduced the death rates of pregnant women and newborns in his country.
Cameroonian Alain Nteff, launched 'Gifted Mom' last year, a mobile app designed to help mothers and health workers to calculate pregnancy due dates in order to reduce the high newborn and pregnant women death rates in his country.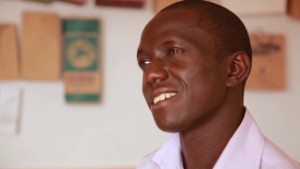 The annual
Anzisha Prize
 is a pan-African award for entrepreneurs aged 15 to 22 – so despite being barely an adult, Nteff was the oldest in the competition. The prize is currently in its fourth year and celebrates those who've come up with innovative ways to solve problems in their communities, or have launched successful businesses in their cities and countries.
Not only did Nteff design and create the app to be used on locally made phones, he also collated an advisory board in his community to collect and disseminate the information to women. The app has been downloaded over 500 times. Directly attributable to his app, is the wonderful increase in over 1200 pregnant women attending antenatal clinics across 15 rural communities. He is now working with 200 medical students to reduce 'brain drain' in his country and develop further solutions to his country's specific health problems.
It is estimated that by the end of this year over 50,000 pregnant women and mothers and 5 million across the continent by 2017, will benefit from his app.
Watch this heartwarming video which shows Nteff explaining why he felt so motivated to create his app and how it has changed his life and others. What a Brilliant Young African!