Etsy is a great online catalogue of independent and niche suppliers, especially for fashion. A few minutes of surfing will always lead to at least another ten and an I-just-had-to-have-it purchase. And just look what we found today. A gorgeous independent south African fashion designer, Stitch & Steel, and we reckon you'll love them.
Designer and Founder Linda Gray describes her brand as straight 'from the streets of Johannesburg' and one look at the website proves she certainly knows and is inspired by her roots.  With clothes and accessories designed from traditional African Ankara and textiles the results are wearable, trendy and stylish. We love this handmade corset (see below) made from African wax cotton and made to order according to your bust and waist measurements in their studio on south Africa.
At £51.67, it's not cheap but the reviews say it fits perfectly and customers seem very happy with their purchases. The material is an unusual print too which we haven't seen in the shops in London as yet.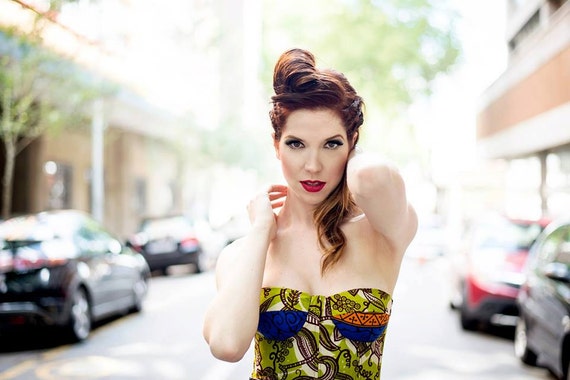 Stitch & Steel garments use vibrant prints and colours, twisting classic shapes into contemporary delights. They make clothes to order and also design and make one-offs at the request of clients. They hand-select their fabrics too, buying from local entrepreneurs and business.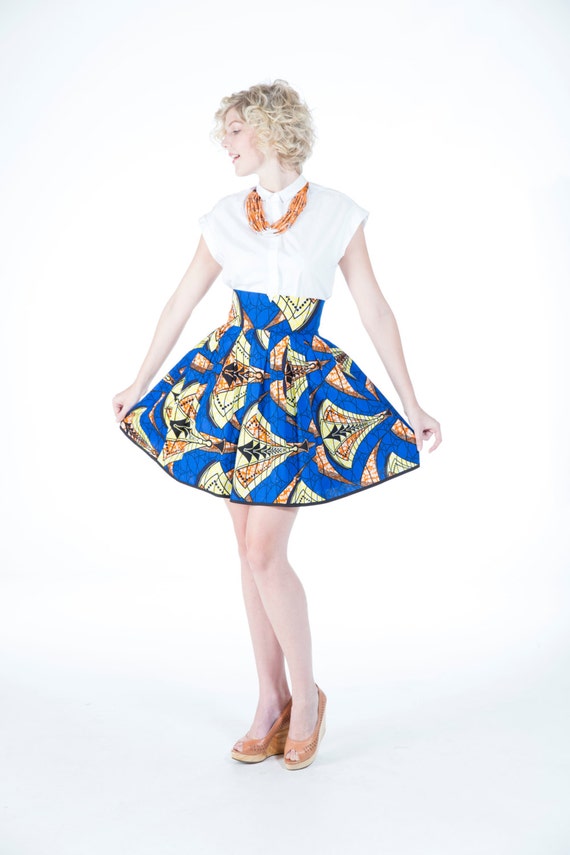 Their website explains,
"Our concept lies in the fusion of different styles without losing a well-defined aesthetic, so that we can create designs that exalt feminine beauty, prioritizing quality as we search for exclusivity."
Stitch & Steel also offer a complete bespoke design service, so if you have a design or idea in mind, be it for any special occasion or even your wedding, they can confidently create your dream designs. So, if you're in town, make an appointment or get in touch via their email and treat yourself to something delightful.
Photo credit: Stitch & Steel